Weight and Throat Problems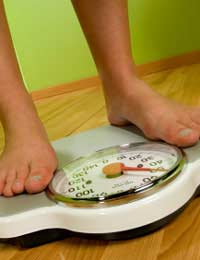 The effects of being over weight are on the whole, fairly well known by the public nowadays, but did you know your throat may be at risk also?
Why Does My Weight Affect My Throat?
There are many reasons why your weight may affect your throat and unfortunately these all refer to being over-weight.
Acid Reflux
When the gullet produces too much acid or you have a condition that causes you to regurgitate the stomach acids into your oesophagus (heartburn), a lot of pain and discomfort can occur.
Those who are over weight may find that they are more prone to this condition and this can affect your throat too. The acids can feel as though they are burning and this is because they are too strong and not neutral enough for the delicate oesophageal and throat tissues to cope with.These problems tend to be worse when lying down, after certain foods or when a large meal has been eaten.
It is advisable to refrain from eating troublesome foods, though these may not affect you so badly after some weight has been lost.Try drinking milk before or during your meal to try and neutralise the foods and stomach acids; alternatively try one of the many treatments available in the supermarket or chemists that are designed to help alleviate the symptoms of heartburn.
Obesity And Breathing
Being overweight or obese can be very dangerous and affect your breathing quite badly. The extra weight around your neck, chest and on your lungs can make it increasingly difficult to breathe. You are most at risk of problems when you are asleep, especially if you sleep on your back and when undergoing a general anaesthetic. A condition called sleep apnoea is a particular risk. This is a condition that causes the person to spontaneously stop breathing when they are sleeping and can be very dangerous as one day, the next breath may not spontaneously 'kick' back in.
Obesity And Ear Infections
There is preliminary research being carried that is investigating the links between childhood obesity and the increased risk of ear infections. This link may prove to be a significant breakthrough in understanding childhood illnesses.
Persistent or recurrent ear infections can mean the child has to undergo a tonsillectomy and/or an adenoidectomy as the infection from the ears commonly spreads to these areas and causes the child (and the parents) many problems, pain and discomfort.
Obesity And Throat Cancer
There are some medical reports that have shown a link between obesity and an increased risk of cancers of the throat. These cancers are particularly dangerous as they are sometimes difficult to diagnose and can be very difficult to treat and often leaves the patient with some disfigurement following surgery along with many of the side-effects of radiotherapy and chemotherapy that may also be used as a treatment.
Your weight plays a huge role in many areas of your health and the throat is no exception though many people are unaware that there are links between conditions of the throat and their weight.
Try and eat a healthy diet, take plenty of exercise and drink plenty of fresh clear fluids to maintain health and keep the throat and the rest of your body healthy.
You might also like...