Oral Sex and Throat Problems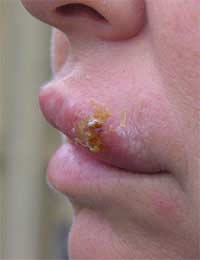 Thinking about the health of your throat is probably the last thing on your mind when talking about oral sex, but like many other sexual activities, there are risks.
What Are The Risks?
One of the biggest risks about giving or receiving oral sex without protection is the chance of contracting herpes. As the herpes viral can exist on the mouth or lips as a cold sore, this can transmit to the other person and genital herpes can occur. This is very infectious and will mean the viral source will remain in the body for life and a recurrence is possible.
Although it is unusual, there is a small chance that gonorrhoea can affect the throat and the infection can develop in the tissues of the throat. If this does occur, redness or white spots may appear; for most cases treatment may not be necessary unless you are afraid of the infection being spread to other people before it has a chance to heal by itself. If you are concerned about these risks, please see your GP who may be able to take as swab from your throat and send it to the laboratory for analysis to help determine the cause.
If your symptoms last longer than 2 weeks, it is advisable to see your GP anyway as the infection may be bacterial in nature requiring anti-biotic treatment.
What Are The Symptoms Of Infections Transmitted Through Oral Sex?
The most likely symptom is to suffer with a sore throat. Many people report having a temporary sore throat shortly after giving oral sex (more so when performed on a man) but it usually subsides within a day or so. If it continues you may develop tonsillitis and cold sores on your mouth if they have genital herpes already.
Depending on the severity of the condition and the source of the problem, will determine the type of treatment needed; many occurrences do not need medical treatment and can be resolved at home.
Minimising The Risks
If you give oral sex frequently or to multiple partners it may be worth thinking about using a condom even if vaginal penetration is not likely. This will protect your throat from any infections the man might be carrying and will also help protect against sexually transmitted infection transmission or pregnancy in the event of any hands that are contaminated with semen, coming into contact with the vagina which can be a small but identifiable risk.
An alternative to using a condom is using something called a dental dam which is in effect a piece of plastic or latex that is shaped to cover the whole of the vulva or anal area, thus protecting the person from infection but allowing for almost maximum stimulation due to the nature of the material.
Oral sex does not pose as great a risk to health as penetrative sex does but there are some risks that people should be aware of so that they can minimise their chances of transmitting an infection.
You might also like...