Your Voice and How it Works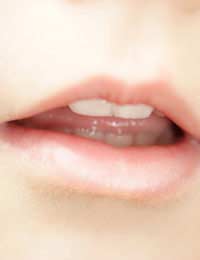 Voices are important. They are unique to the owner and are used by almost everyone everyday. We rely on our voice as one of our main forms of communication and without it many of us would feel at a loss.
The structures that make up the vocal chords are very delicate and can be affected by many illnesses and infections but they can also suffer due to strain and overuse.
How Do The Vocal Chords Work?
The vocal chords, medically known as the vocal folds, are sections of tissue and mucous membranes that lie at the back of the throat. These folds of tissue are stretched at the back of the throat and form part of the larynx. They work by a process of vibration (or oscillation). The tissues are attached to the body by cartilage fibres attached in several locations at the back of the throat.
When we inhale, the vocal folds close to allow the air in to reach our lungs. When we speak the air is forced through the folds as the diaphragm is pushed up, which cause them to vibrate. The different sounds are produced by varying degrees of vibration along with movements from our tongue and oral cavity.
When the folds are forced apart by pressure, they can open to differing degrees which determines how much they vibrate.Everyone will have a different tone and pitch in their voice to other people, and this is determined partly by the strength and size of the folds and throat in general.
Protecting Your Voice From Damage
Always remember if you need to give a speech or talk loudly such as when addressing a crowd or before singing, it is vital to warm up your voice and exercise the tissues gently until they are able to cope with the demands that are about to be put on them.When you are singing or shouting take very deep and controlled breaths as this will maximise the capacity of your lungs and give your voice more power and ability, hence lessening the risk of damage.
If you have to use your voice for long periods, you must try and plan some time during which you can rest your voice allowing the tissues time to replenish with oxygen and relax.
When possible use voice aids such as a microphone to help amplify your voice. Most importantly, take note of the sounds you are making and how your voice and throat feel in general. If they don't feel as healthy as normal the chances are they are under strain and will need additional time to rest.
Other ways in which the voice can be protected are to make sure the chords and surrounding tissues are hydrated by drinking plenty of fresh water everyday and by keeping away from smoke. Cigarette smoke is not only damaging to the person who smokes, but can also risk those who rely on their voice for their occupation as the smoke can be very drying and contain lots of poisons and chemicals.
The voice is a very delicate instrument and like other parts of the anatomy, is susceptible to damage and needs protecting.Most people take their voice for granted and learn to live with sore throats and other common ailments but for those who rely on the voice as part of making their living such as public speakers and singers, it is essential that extra measures are taken to make sure it is exercised and kept free from illness and damage. Seeking help from a professional singing teacher or vocal coach is recommended for people engaging in singing or public speaking on a regular basis.
You might also like...