Preventing Throat Problems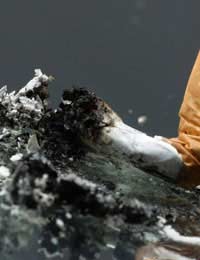 Having a sore throat every now and then, won't do any long term damage in general, but having a basic knowledge and awareness can minimise the chances of having a throat problem.
Lifestyle Issues
One of the best ways of preventing throat damage is to protect it from the dangers that surround us on a daily basis. Smoking is one of the biggest risk factors for long term and serious throat problems and also of minor throat irritations and problems with your voice. This doesn't solely apply to smoking itself but extends into the amount of general exposure you have to smoke. Avoid smoky atmosphere if you can or try to minimise the amount of time you spend in these areas.
If you drink alcohol do so sensibly adhering to the government recommendations and don't be tempted to binge drink which can be very dangerous but also pose a risk to the health of your throat amongst other things.
Making sure you drink enough water and eat a healthy diet are essential in helping to prevent infections. Your immune system is directly connected to how able the body is in fighting off infection before it is becomes symptomatic. If necessary, take a vitamin or herbal supplement to keep your body in tip-top condition and ready to fight off bacterial infections.
Preventing Throat Infections
Throat infections are very common and may not be avoidable in all cases but there are ways of minimising the risk. If you are aware of someone having a throat infection you should avoid sharing utensils between washes such as forks, spoons or chopsticks and never be tempted to share a toothbrush; even household towels may hold infection, so during a time when a known infection is present in the household, extra care should be taken to prevent cross-contamination.
The simplest way of preventing infections of any sort is to be very strict with personal hygiene and household cleaning. Washing the hands with warm soapy water and rinsing and drying them properly are often enough to keep germs at bay or prevent them from being transmitted from person to person.
Recognising A Problem
Recognising when there is a problem or the potential to develop into a problem is very important as it can help determine whether you need medical attention or whether you can fight the problem yourself.
If your throat problems have persisted for more than a few days or are getting worse even though you are trying some home or over-the-counter remedies, see your doctor as you may need a prescription.
If your throat is sore and you can see white patches or spots at the back of the mouth or throat you should go and see your GP as this may be a sign of a strep throat infection which will need medical treatment.
Lumps in the throat are often harmless and occur as the body's natural infection-fighting mechanisms are used, but occasionally they may be a symptom of another problem, especially if there is no history of sore throat or infection. Any lumps in the throat that are preventing you from eating, breathing or remain after a few days should be investigated by a doctor in case they are a symptom of something else.
Preventing throat problems may not be totally achievable, but in many cases the risks can be minimised and particular care should be taken when a known infection is present in your domestic environment and with regard to lifestyle issues in general as these pose the biggest risks.
You might also like...