About Our Site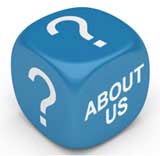 ThroatProblems was formed to offer a unique reference point on comprehensive information about the throat and throat problems.
The throat is a part of the body that we tend to take for granted but it plays a crucial role in several important functions - such as breathing, eating and speaking. ThroatProblems explains all about the throat, what is in there and how it works and some common problems, such as sore throats, bad breath and losing your voice.
The lifestyle we choose can impact on the throat in many different ways smoking, drinking alcohol, shouting and having oral sex all have health implications. Articles on the site explain how, and offer advice on keeping your throat health and in good condition at all stages of life.
Infections are a common problem and these can be viral or bacterial in origin. Most throat infections are mild and need no treatment but some can become serious quite quickly. Recognising serious throat infections such as quinsy and diphtheria is important as prompt treatment can be necessary. The tonsils are helpful in preventing throat infections as are the adenoid glands but both of these can cause problems and need to be removed. These common throat operations are described in detail.
Throat cancer is relatively rare but does affect thousands of people each year in the UK. The diagnosis and treatment of throat cancer depends on the site of the cancer and the stage that it has reached. ThroatProblems reviews the major sites of throat cancer and the treatments and therapy available to fight it.
Our concern was that there was no single UK resource for interesting features and practical advice on this subject.
Our features and articles are written by experts - who have experience, or a particular interest in this area.
Our Background
ThroatProblems was founded by John Rowlinson, the founder of PtS.
John, through PtS, is involved in a number of ventures including software and property companies. A percentage of revenue from these activities goes towards funding ThroatProblems and a number of similar sites.
Our focus is simply on having experts create the highest quality information possible that is widely read.

Related Articles in the 'Site Information' Category...